THE GOAL OF 
SM4AL 
The aim of the project is to analyse activity tracking of seniors with the objective to keep them active to improve their quality life through non-invasive and non-intrusive Contact- Free Sensors based on Pressure Sensing Textiles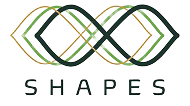 The Smart & Healthy Ageing through People Engaging in Supportive Systems (SHAPES) Innovation Action intends to build, pilot and deploy a large-scale, EU-standardised open platform. The integration of a broad range of technological, organisational, clinical, educational and societal solutions seeks to facilitate long-term healthy and active ageing and the maintenance of a high-quality standard of life. Mediated by technology, in-home and local community environments interact with health and care (H&C) networks contributing to the reduction of H&C costs, hospitalisations and institutional care.
Would you like to know more ?
DISCOVER OUR SOFTWARE SOLUTIONS!